IFRS 16 implementation and the impact on schools' leasing activities
You'll probably be all too familiar with the term "operating lease".
Up until recently, maintained schools and academies were generally free to take out operating leases, while finance leases required approval from the Secretary of State under the terms of the Education Act 2002 (maintained schools) and the Funding Agreement and Academies Trust Handbook (academies).
However, this has changed with the implementation of IFRS 16 which ends the distinction between operating and finance leases and in effect, all leases will now be classified as finance leases.
The Department has responded by simplifying the whole process, making it easier for schools and academies to lease without additional administrative burdens. Schools are now permitted to sign what were previously referred to as finance leases.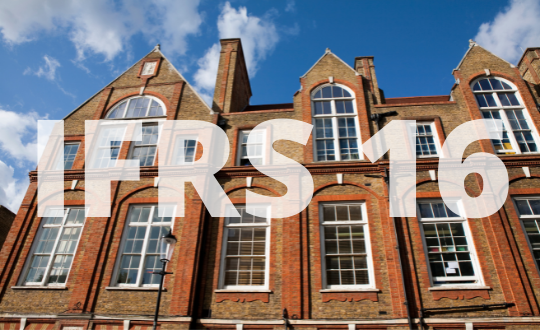 The new approach involves giving the Secretary of State's consent for particular classes of leased asset, in particular commonly leased items (listed below). Leases for items on this list will therefore not need to be submitted to DfE for approval:
All existing leases already in place on 1 April 2022 (maintained schools) and 1 September 2022 (academies)
IT equipment (e.g. laptops, tablets, desktop computers, printers, photocopiers, servers, door entry security systems, CCTV Systems, whiteboards/touch screen boards)
Telephony (e.g. mobile phones, landline phones, telephone systems)
Catering equipment (e.g. tills, water coolers, vending machines, dishwashers, washing machines, ovens, fridges, freezers, water boilers, small kitchen appliances, crockery/cutlery)
Furniture (e.g. desks, tables, chairs)
Bathroom/sanitary Items (e.g. hand dryers, towel dispensers, sanitary bins)
Gym equipment (e.g. treadmills, free weights/weight machines, rowing machines, exercise bikes)
Groundskeeping equipment (e.g. lawn mowers, string trimmers, leaf blowers, salt spreaders)
Minibuses and other vehicles for the use of the school
Temporary classrooms and equivalent structures
Leases not included on the above list will need to be submitted for consent.
In the next blog: What IFRS 16 and the changes in leasing means for your school
Subscribe to our blog below to receive instant notifications.