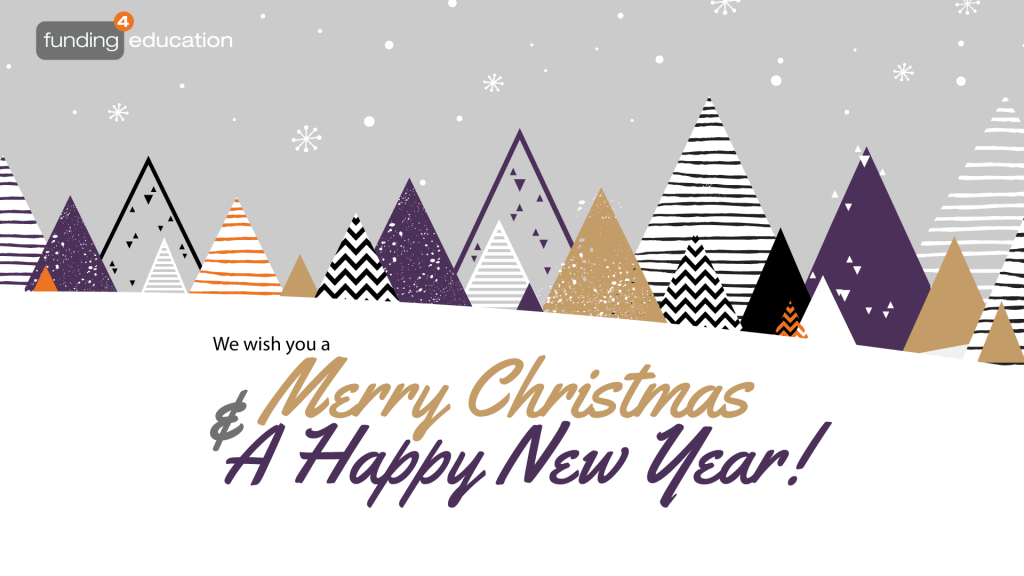 It's been a pleasure to work with so many amazing schools and suppliers throughout 2018, but the year is quickly coming to an end. Outlined below are the dates that the Funding 4 Education office will be closed and when you'll be able to contact us again.
From 2.00pm December 21st 2018 through to 8.45am January 2nd 2019 our offices will be closed.
If you need to send us anything throughout this period, please send all emails to hello@funding4education.co.uk and one of our team will respond back to you the first chance we can.
We'll be back in the office from 2nd January eager to see what 2019 will bring, and what we can all accomplish together in the New Year.
So from everyone at Funding 4 Education, we hope you have a wonderful Christmas break and we wish you all the best for 2019!