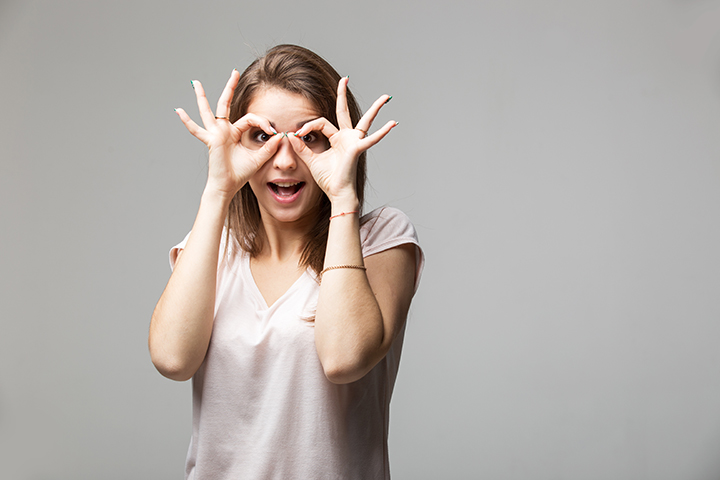 Welcome to our brand new, "Do you know?" leasing series. This series looks at all the common issues and misconceptions surrounding leasing within schools and will provide you with useful tips and advice.
In this article, we look at the selection of suitable equipment suppliers and how to make sure you make the right choice for your school.
Selecting the right supplier for your school
Years ago, there was a saying in the business world – "You'll never get fired for buying IBM!" To be fair in those days there was less choice of supplier, but nevertheless there was security in the brand. Nowadays we're spoilt for choice and the internet is full of enticing offers from the well-known to the unheard of, but as my Grandma used to say…
"All that glitters isn't gold!"
Let's face it, we want to make the right decision for our school and we're under pressure to meet ever tightening budgets but we shouldn't get price mistaken for value.
Don't Mistake Price for Value!
"It's unwise to pay too much, but it's worse to pay too little. When you pay too much, you lose a little money – that's all. When you pay too little, you sometimes lose everything, because the thing you bought was incapable of doing the thing it was bought to do. The common law of business balance prohibits paying a little and getting a lot – it can't be done. If you deal with the lowest bidder, it is well to add something for the risk you run, and if you do that you will have enough to pay for something better."
John Ruskin(Feb 8 1819 – Jan 20 1900) was an English author, poet and artist, most famous for his work as art critic and social critic.
What should you look for in a supplier?
A good reputation and a decent track record
"Perception is often greater than reality!" The internet can be a great thing but it does allow for significant artistic licence and companies are able to present themselves in a way which may be completely different to the reality. We heard recently of a school which had made a significant purchase only to discover the company (which displayed all sorts of service awards on its website) was in fact a teenager working from his parent's bedroom. The price was extremely attractive (as the teenager had no overheads – and no support staff) but it certainly wasn't the service the school needed for the next three years.
So first of all, don't believe everything you read and don't be sold on a glitzy website.
Here's a few pointers to help you:
Check how long the supplier has been in business. You really want to be looking for a track record of 5 years + so they will have been around long enough to demonstrate a history of providing reliable service.
Is the supplier financially stable? – if they go out of business, who will service the equipment?
Are they a genuine education supplier or is education just an afterthought? After all, the school's needs are completely different to those of a business.
Do they have reference sites of other schools they have already done work? Ask if you can contact the school directly to find out for yourself about the quality of their work.
After Sales Service
This is arguably the most important factor when selecting a supplier. Everything is "sweetness and light" during the honeymoon period and companies are unlikely to paint their "after sales service" in anything but a good light. But talk is cheap and the best test of a good supplier is their attention to the school after they have taken your money.
Warranty
Don't look to cut corners on warranty. Our advice is, wherever possible, to get the supplier to include an "on-site" manufacturer's warranty for a minimum of three years. If you're investing in new equipment and it's a well-known brand /manufacturer, there's a strong possibility that the manufacturer will provide its own on-site warranty. They're not overly expensive but they're worth every penny, because it means your equipment will be supported for the full three years.
If you can, avoid "Return to Base" (RTB) warranties. They're cumbersome and will take up a lot of your time organising the collection and chasing the return.
Maintenance & Support
Maintenance or support contracts are often offered for certain types of equipment, however if you're taking a support contract out directly with the supplier, don't pay for three year's maintenance in one lump sum, irrespective of the "offer". You want to be in control of the purse strings so if you're unhappy with the support for any reason and should therefore only be looking to pay for support or maintenance quarterly in advance, or at the every most annually in advance.
Independent References
If the supplier doesn't have reference sites on their website, ask for details of other schools they have worked with in your area. If they don't want to provide you with the details, the chances are they haven't worked with any.
A good deal
Beware of a deal that's "too good to be true" because it normally is. You want "value for money" for your school, but equally importantly you're buying "peace of mind" for the next three years.
If you need a helping hand!
Funding 4 Education works currently helps over 3,500 schools across the UK lease all different types of equipment. All equipment suppliers are rigorously vetted and can demonstrate a proven track record in supplying equipment into schools.
For information or advice on choosing an approved equipment supplier for your school contact with our specialist team via 01625 415 400, or use our live chat link in the bottom right.